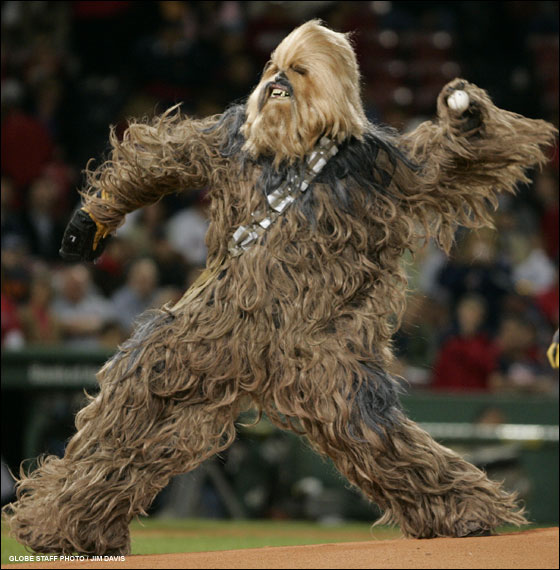 Paolo
and I went to Starbucks in IT Park. The girl at the counter asked for my name to put on the cup, and I said "
Chewbacca
". She asked me to spell it out for her, and I did. A few minutes later: "Tall green tea Frappucino for, uh, Chewbacca...?".
Ahh, the simple pleasures...
This picture, by the way, is pure awesome.